11|2016
Landfill Site Ruppenmanklitz – Detailed Investigation
Technical project support and construction supervision during percussion drillings and the installation of 3 temporary groundwater monitoring wells in cooperation with GEO4 (see picture). During the exploratory work soil, soil air, and strata water samples were taken by the GEO4 Team and subsequently analysed in the lab. Next steps: key date measurements, potentially groundwater sampling, evaluation of the results and risk evaluation regarding the soil-groundwater and soil-soil air-human dynamic pathways.
09|2016
Landfill Site Simmerberg – Detailed Investigation
Technical project support and construction supervision during the construction of 3 monitoring wells, expert opinion report: hazard assesment regarding the soil-groundwater dynamic pathway.
08|2016
…view of the Rhine valley, taken during the lunch break


06|2016
We have joined the Allgäu brand as a partner!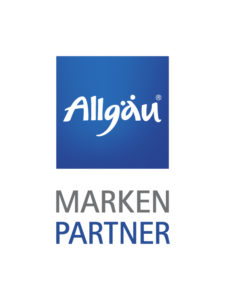 We are looking forward to support the ecologically, socially and economically sustainable development of the Allgäu area.
04|2016
Technical Supervision – Reconstruction of canal and water pipe system in  Ronsberg.
Sampling of soil, chemical analysis in the laboratory, evaluation of the results according to german waste legislation, recommendation for the waste disposal according to german legislation .
04|2016
Contaminant Survey
Contaminant surveys in two landmarked buildings previous to restoration and decontamination.
02|2016
Knowledge Transfer Geothermal Heat
Talk by Dr. Rainer Klein during the "Praxisforum Erdwärme" on 24th February 2016 in Offenburg as part of the program of the "Fachmesse Geotherm 2016". Experiences and appreciation of the automatic sealing surveillance in Baden-Württemberg The slides are available here. (german)
01|2016
Water Protection Area Donautal, Ehingen
Installation of data loggers for the continuous measurement of the water level and temperature at groundwater and receiving water monitoring sites.